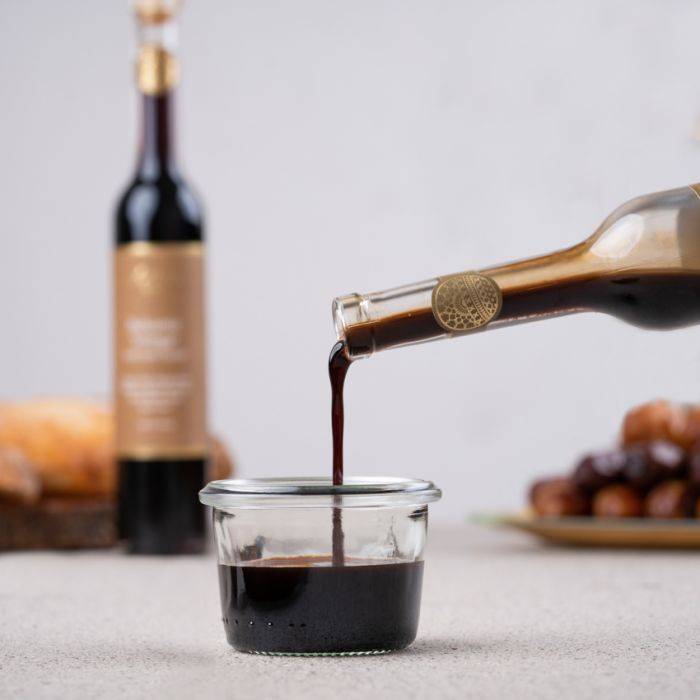 Our Organic Medjool Date Vinegar is considered a GMFC premium product filled in luxury glass containers; capacities of 250 and 500 ml.

Organic Medjool Date Vinegar
The product is simply an extract of organic Medjool dates without any additives; chemicals or artificial dyes; made in the authentic Iraqi inherited way.
It's Squeezed by the traditional home/manual method under safe and sterile health conditions. 
It takes us a full period of 20 days and is filtered 5 times from the impurities.


Its acidity is less than 5% and it's compressed within almost 40 days in hot climates, and 60 days in other weathers.
Microbe free
pH checked
Alcohol percentage checked
Dissolved solids checked