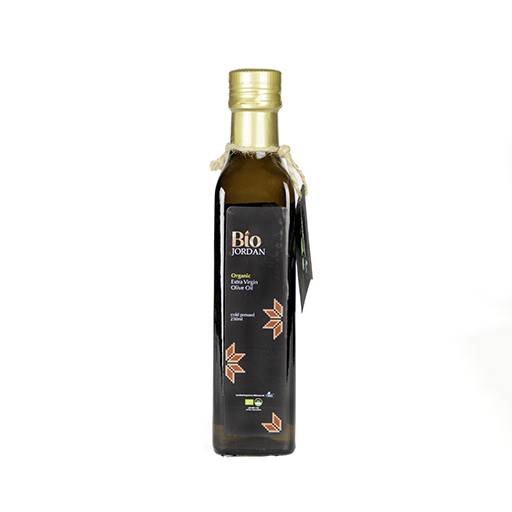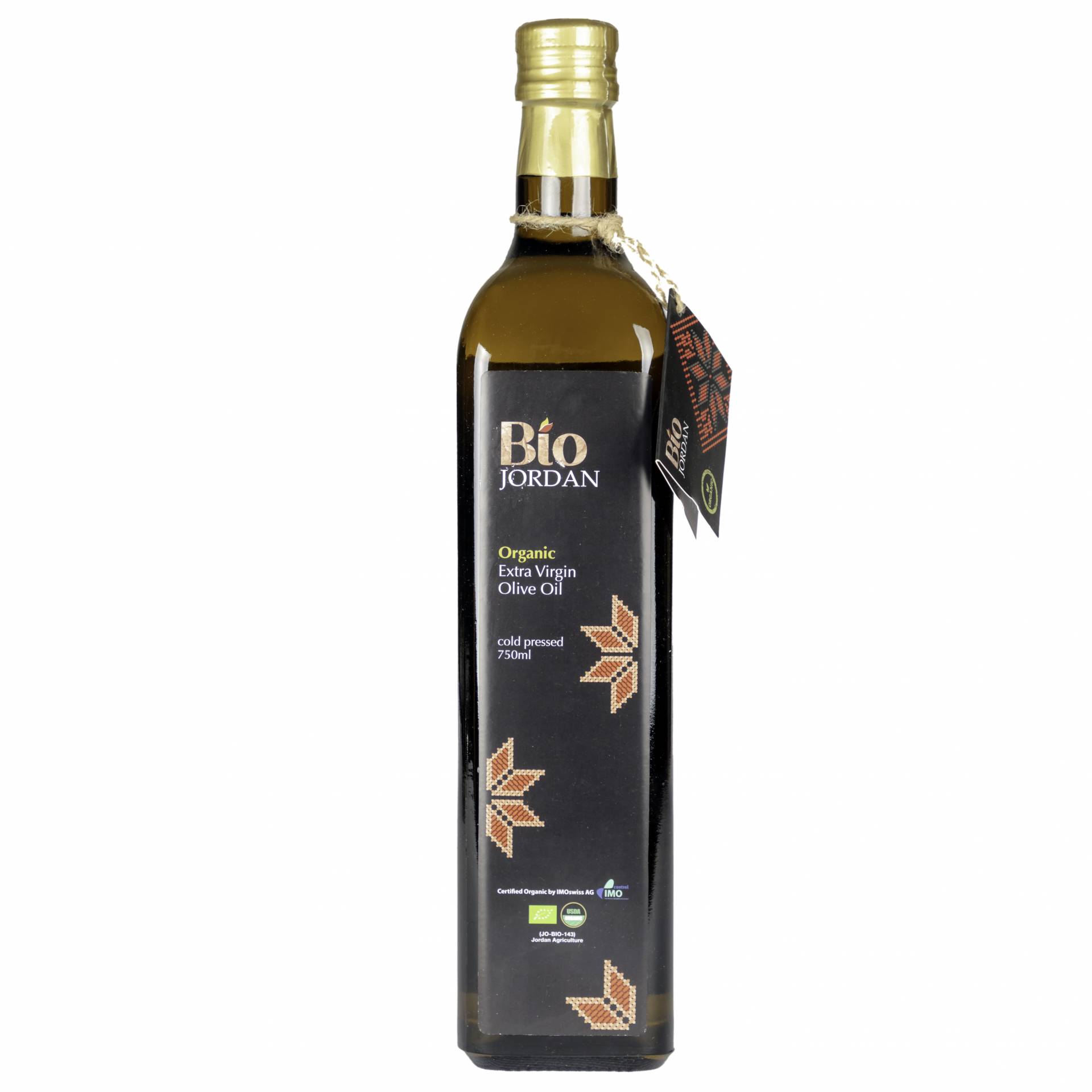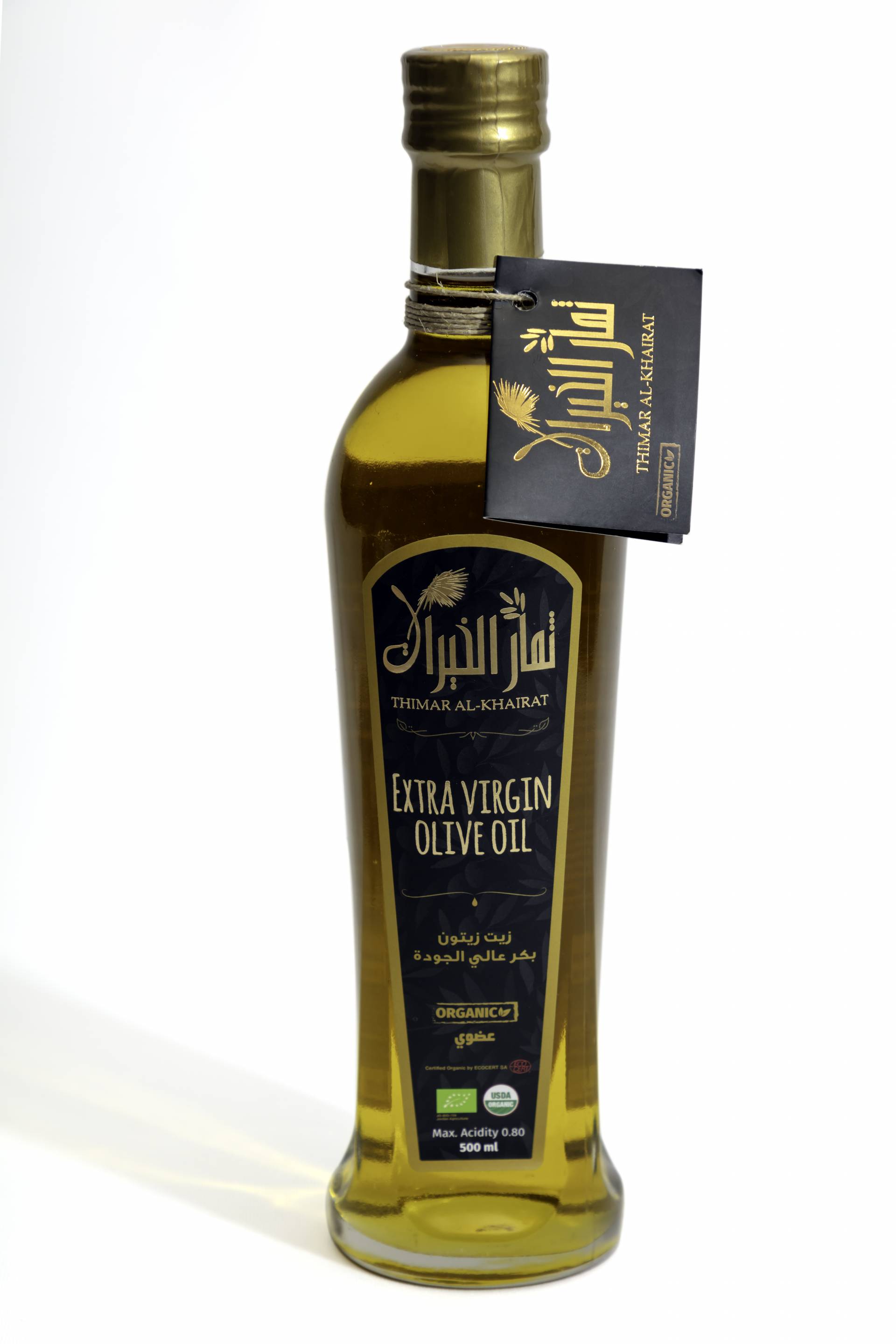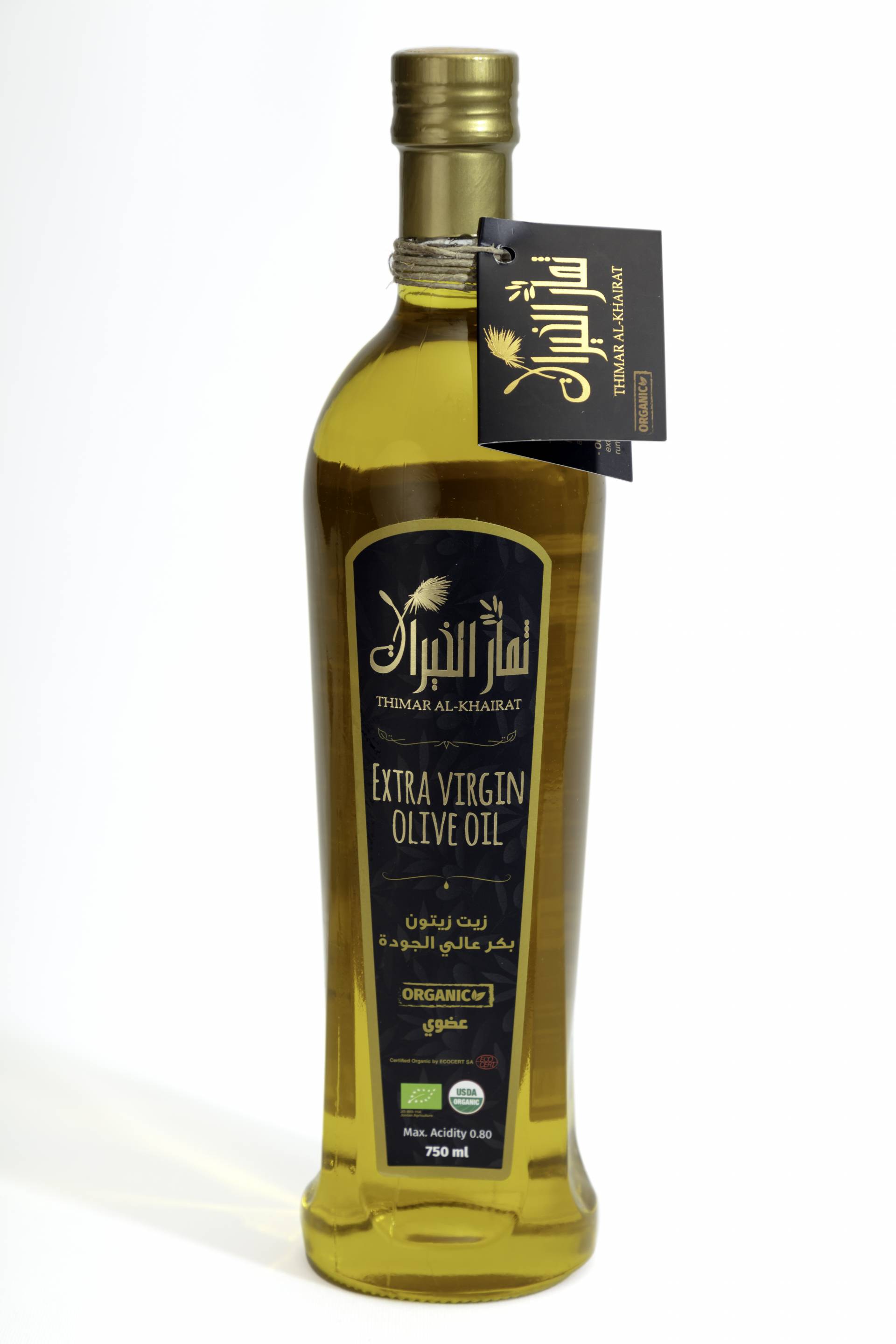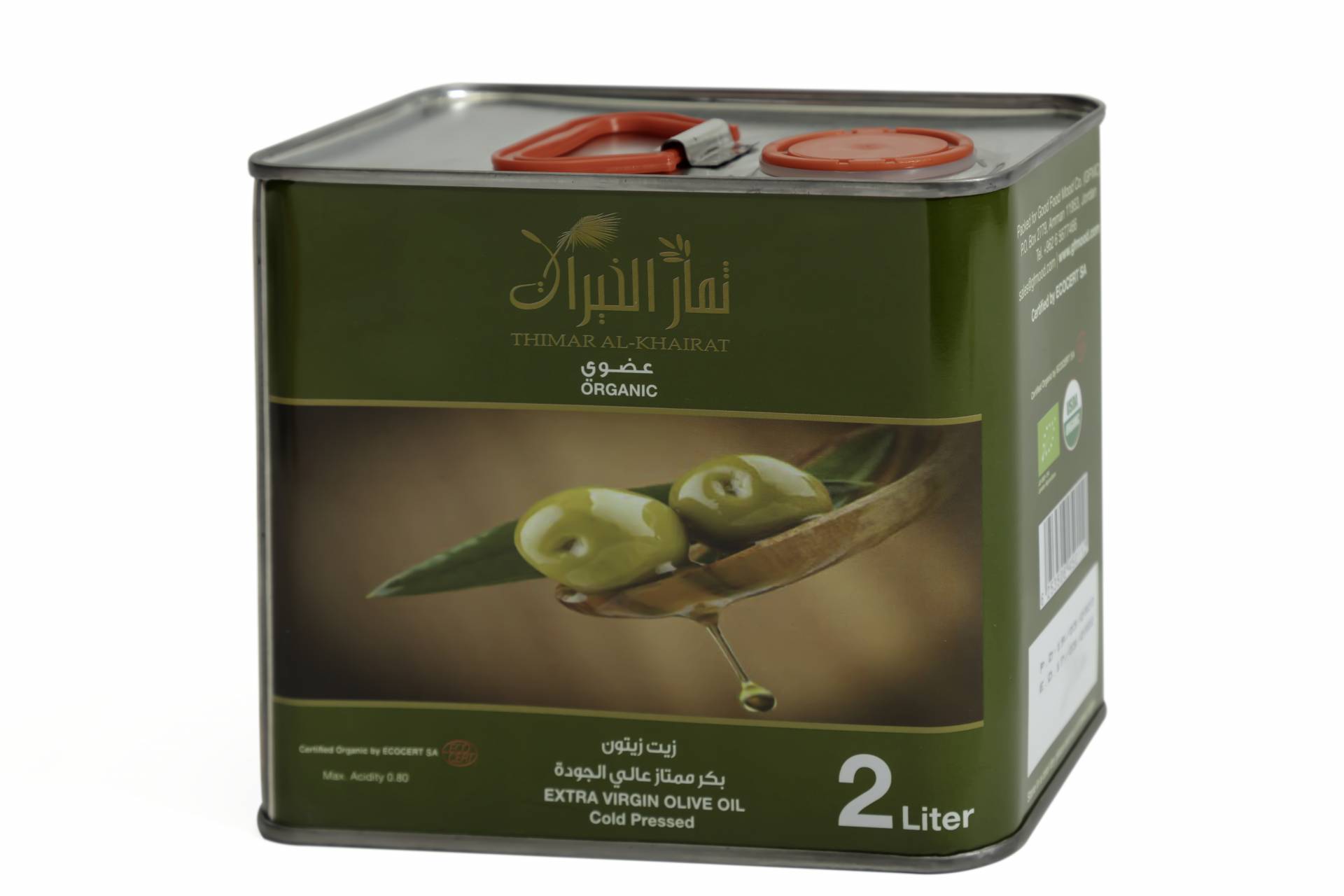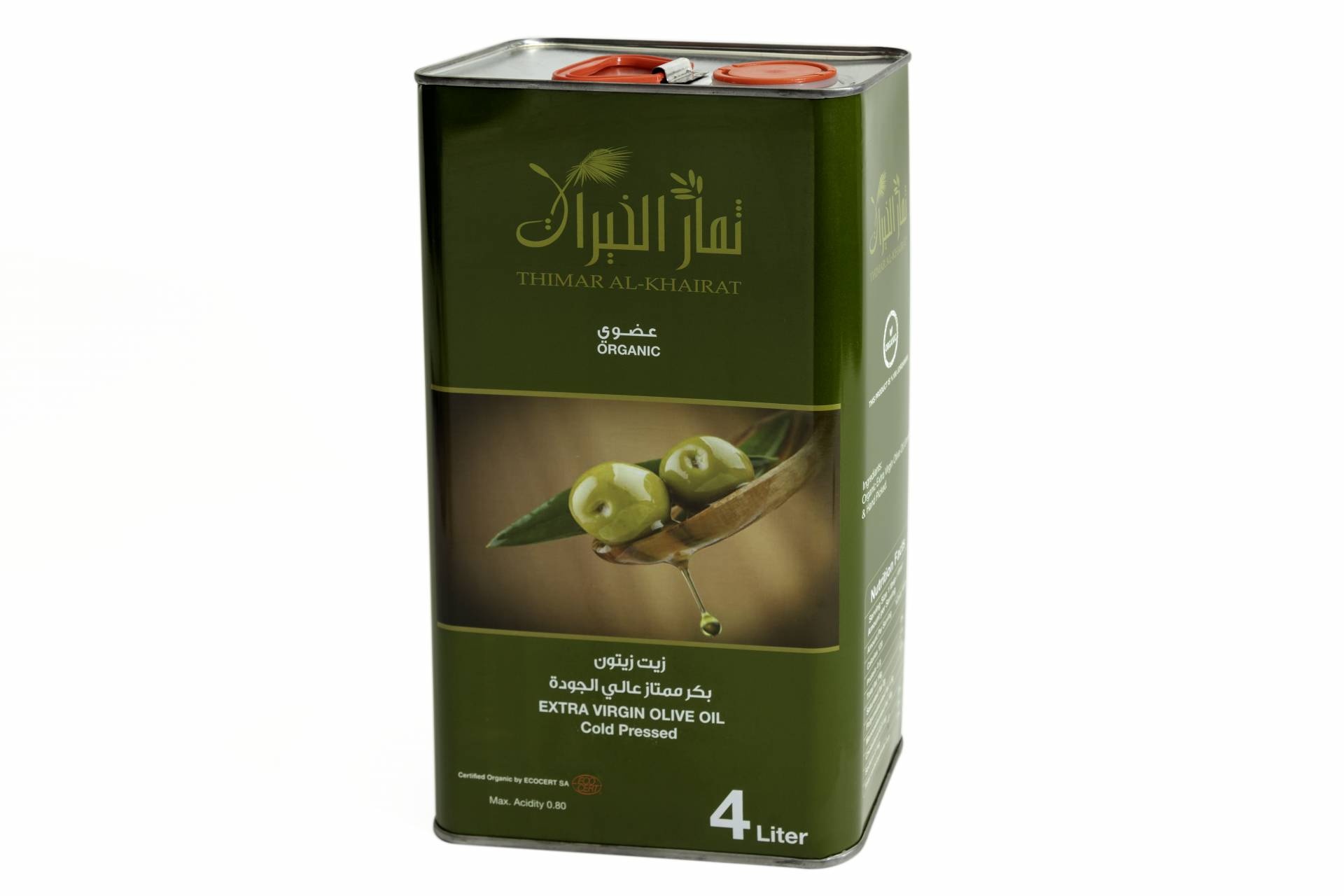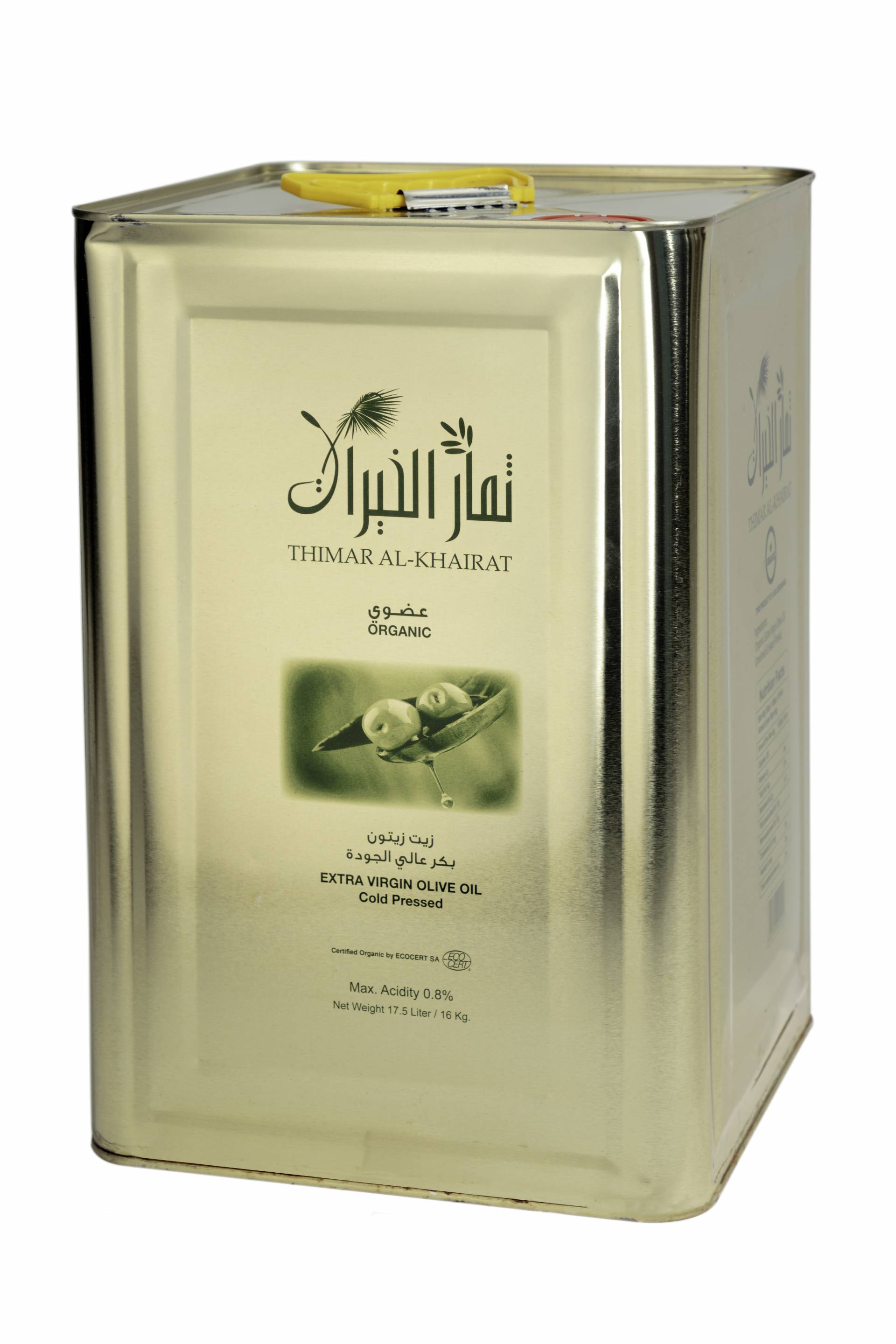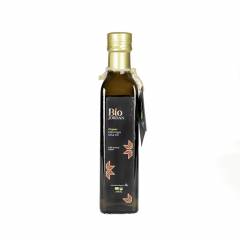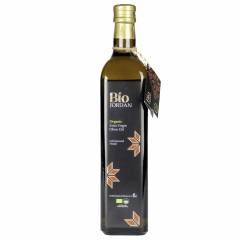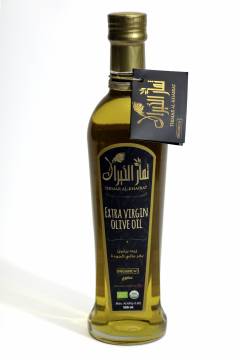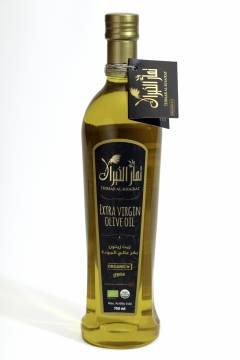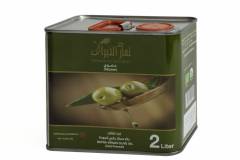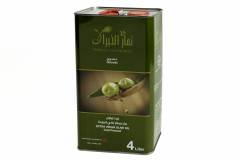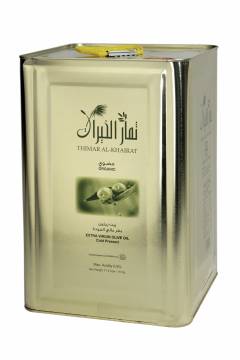 Our olive trees are grown in nurseries via Intensive Cultivation planting. This type of organic farming has been developed to regenerate soil health and ecosystem services
Ingredients : Extra Virgin Olive Oil, unrefined, handpicked olive.
Our oil is certified by ECOCERT SA (France). 
Our stock is stored in stainless steel tanks and gets filled into the needed packs upon request. This keeps the product's health values and quality at a high level at all times.
 Why Extra virgin Olive Oil?
(It's the highest quality of all Olive oils out there. It has an acidity level that is less than 0.8%, and it's worth mentioning that as the acidity increases, the risk is higher on the human body).
Our recent tests showed extraordinary results on the acidity analysis. We succeeded in
keeping the acidity factor between 0.27% and 0.8%. Peroxide value shouldn't exceed 21, we have it between 7 and 9.
a) Works as an anti-inflammatory: Extra Virgin Olive oil can have the effect of pain
killers and relievers.
b) It has been known to boost hair and skin health
c) It contains vitamin K; which is essential for blood coagulation or for controlling
binding of calcium in bones and other tissues.
d) Extra Virgin Olive oil is vital for decreasing high blood pressure.
And much more..
Tasting Olive Oil: The right way !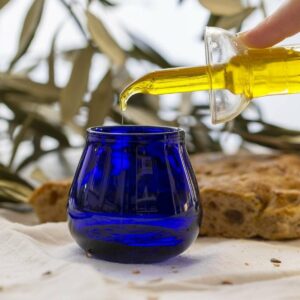 You can do tasting like a pro and get a blue small cup made especially for this day. Or you can just carry on with a normal ordinary glass.
1. Pour
2. Swirl
3. Breathe
4. Slurp
5. Swallow